How to Navigate Cybersecurity Risks in 2023
This webinar with Lawyers Weekly addresses the cybersecurity risks that you should be aware of in 2023. The threat landscape is constantly evolving, so it is crucial for business owners to stay up-to-date on the latest threats and how to mitigate them. Check out this video to rewatch the live webinar now! Don't forget to subscribe to our Youtube channel so you don't miss out on our newest videos.
Protecting Your Real Estate Business and Your Customer Data with Cybersecurity Wizard Eric Shorr
We are talking cybersecurity today and learning about all of the ways that hackers are looking to infiltrate the secure files, emails, address books, and bank accounts for real estate brokerages and law firms.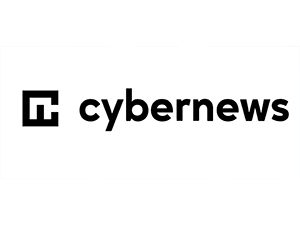 Eric M. Shorr, Secure Future Tech Solutions: "too many small businesses have little to no cybersecurity"
An effective and rapid response might be crucial when speaking about cybersecurity. Networks that aren't proactively controlled, run the risk of serious data loss.  Read More!
Everything You Need To Know About Cyber Insurance
Watch this video to learn more about the importance of cyber insurance to your small to medium business.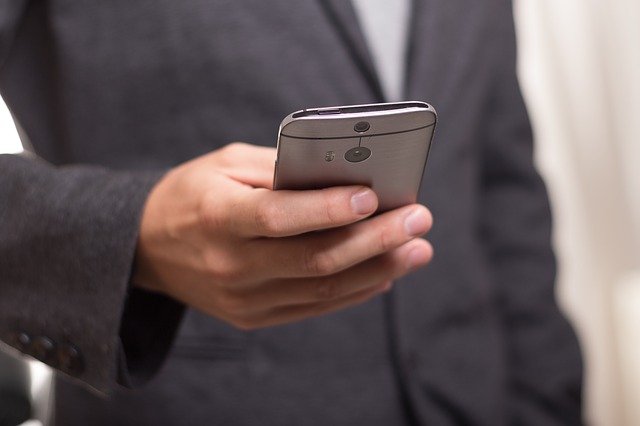 As 3G networks shut down, older cell phones may not connect to 911
Cell phone carriers will start phasing out their 3G networks next year, and the Rhode Island State Police said Wednesday that people with older cell phones may not be able to reach 911 in an emergency.  Read More!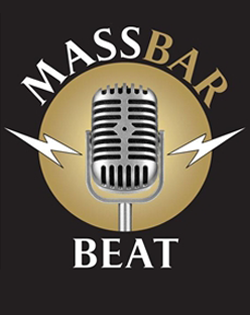 Protect Your Tech:  Cyber Safety Tips for Home and Office
Excited to partner with the MA Bar Association once again sharing critical tips to stay "cyber-safe" during the pandemic!  Listen now!
IREM® Today Podcast
On today's episode we talk with Eric Shorr from Secure Future Tech Solutions. Listen in to hear what advice he gives to protect against cyber attacks at your business and how Rod feels about phishing attacks!
Click here to listen to the podcast now!
Remember Etiquette? ChannelPro Podcast Interview with Lisa Shorr.
Listen to my recent interview with ChannelPro Network's dynamic duo Matt Whitlock, Online Director and Tech Editor and Rich Freeman, Executive Editor. We have a lively discussion about all things "Soft Skills" in an MSP or any business! Perception is reality. How you present yourself and your company impacts the bottom line. So CLICK HERE to listen to my crucial tips and take-aways. What's in your closet? (Tip – My interview starts about 29 minutes into the podcast!)
Description for Remember Etiquette?
Kids today. No manners! Sadly, the same often goes for channel pros too, as you'll discover in the live interview Matt and Rich conduct with MSP and "personal branding" expert Lisa Shorr, who explains why the way you dress, act, and talk is a vital part of building a successful business.
Click here to listen to the podcast now!
Radio Tech Tips

Listen to Eric speak to Patricia Raskin and Nancy Thomas from Tapestry Communications on computer security and password security Date: December 28, 2015


Tune in weekly to WPRO AM630 with Gene Valicenti to listen to Eric Shorr, Rhode Island's tech expert, for "Tech Solutions with Gene!"
01/02/15 Listen as Eric joins Patricia Raskin and Attorney Brian J. Lamoreux Partner at Pannone Lopes Devereaux & West LLC as they talk about email security and "Thinking Like a Hacker!" Always be suspicious of emails you are not expecting! - Listen
12/16/14 The hacker is still going strong! Reading about the recent Sony breach makes it even more imperative to have unique passwords and to change them often. What are the best practices to manage your passwords? - Listen
12/09/14 Are you ready to move your email to the cloud? Is Microsoft Office 365 right for your business? - Listen
12/02/14 Your data is the life-blood of your business! Be prepared for disaster to strike with a secure backup! Don't forget to test to make sure that your backup is running properly! - Listen
11/25/14 The Holiday Season is upon us, what are 3 cool gifts for the technology enthusiast? - Listen
11/18/14 Net Neutrality - What is Net Neutrality and what does it mean to you? - Listen
11/11/14 Winter is coming. Do you have a disaster recovery plan? Consider moving your email and other data into the "Cloud." - Listen
11/04/14 It's time to "Think Like a Hacker" to safeguard your network. - Listen
10/28/14 Do you have an iPhone6 or 6+? Want to use your plastic credit cards less and less? Listen to Eric and Gene talk "Apple Pay" - Listen
10/21/14 Beware of the latest ransomware CryptoWall. What is this latest threat and what is the best way to protect your network? - Listen
10/14/14 TechTip: What's in the pipeline for the latest Apple release? Where can I store my passwords? - Listen
10/7/14 Listen to Eric talk to Gene about the new release of Windows 10. - Listen
Video & Audio Segments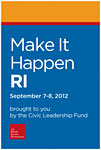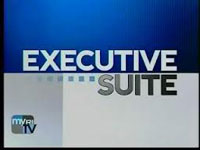 Together "WE" Can Make It Happen in RI!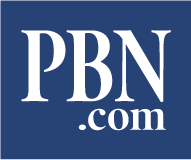 Warwick and through·out Rhode Island Business News Recognition Video
We Won! Secure Future Tech Solutions awarded Business Excellence for Community Involvement

The Rhode Island Foundation
We are very honored that our own, Lisa Shorr was asked to participate in The RI Foundation's Annual Meeting closing video.



Eric Shorr talks new Apple File-Sharing with Gene Valicente - WPRO AM-630 Date: June 6, 2014
Listen to Eric talk about Windows XP's End of Life Support Date: August 16, 2013
Eric Shorr - Stepping Into the Cloud Date: June 21, 2013
Lisa Shorr's Interview on Patricia Raskin's Positive Business Radio show on AM790 Talk & Business
Tune in to AM 630 / 99.7 FM and AM 790 for Secure Future Tech Solutions Commercial! Campaign Starts June 9, 2009.
Click the play button below.
It's time for you to "Go Green to Save Green!"
Radio ad aired in 2008 to promote "Business Expo" on WHJJ -920 A.M.
Eric Shorr's interview on Patricia Raskin's Positive Business radio show on AM 790.
For more information on Patricia Raskin click here.