Introducing: Total Secure Video
IP Video Surveillance in the Cloud!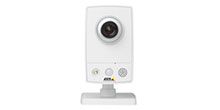 Total Secure Video is a surveillance service that streams LIVE video and stores it in a secure offsite location that can be retrieved from any web-browser, tablet or phone. No expensive equipment to buy!
Secure Future Tech Solutions maintains your system for you. It is as easy as that!
Why Total Secure Video?
No costly equipment to maintain onsite
Redundant video recordings stored locally & in a secure off-site facility
Ability to convert existing analog cameras from DVR to cloud based storage
24/7/365 web access of live or recorded (hosted) video
Camera "health" monitoring
Software and camera maintenance included
Low monthly cost
High Definition video recordings
Questions to consider:
Do you want to monitor your business while you are away from the office?
Do you want to view multiple locations from a single easy to use web portal?
Do you want someone else to maintain your video surveillance system for a low monthly fee?
Do you want to store your recordings securely off-site in the cloud?
Do you want to use video to gain valuable insight into your business?
If you answered yes to any of these questions, Total Secure Video is a good fit for you!
For more information & to see a LIVE demo call us!
How does Hosted Video work?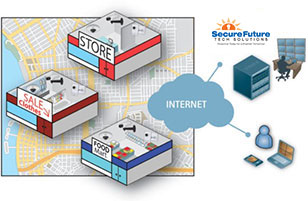 Total Secure Video
Scalable, Mobile, Affordable!