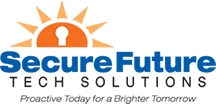 Successfully Navigating
Microsoft Windows 10 & Office 365
LIVE Features & Tricks from the Experts at Microsoft How to Make Your Day Easier & More Productive!
What does Success mean to you? Efficiently navigating your new Microsoft Windows 10 Operating System? The ability to check your email from any device from anywhere around the globe using Microsoft Office 365? We've partnered with the experts from Microsoft to bring you a FREE breakfast training! Join us on, September 21, 2016 from 8:30 a.m. to 10:00 a.m.
Topics Include:
1. Why Windows 10? Benefits for the Small Business.
2. 10 Tips & Tricks to Navigating Windows 10 - A Hands-On Demonstration.
3. Microsoft Office 365 - Migrate Your Email for Mobile Freedom!
4. A Look at the Latest Features of Microsoft Office 365 Including Security & Productivity.
Event Details:
DEVICES: This is a "Hands-On" workshop. Please BYOD - Bring Your Own Device if you have Windows 10 and Office 365 installed on your laptop/tablet. Microsoft will also provide a handful of demo tablets to share during the event.
Date: Wednesday, September 21, 2016.
Time: 8:30 a.m. to 10:00 a.m. Breakfast will be provided!
Location: Secure Future Tech Solutions, 110 Jefferson Boulevard, Suite C, Warwick, RI 02888
Questions: Email lshorr@securefuturetech.com or 401-921-2607
Follow Us: Facebook.com/securefuturetech and Twitter: @SFTInc
Fill out the form below to register: