New Live Webinar:
"7 Critical (And Growing) IT Security Threats All Of Our Clients Must Protect Against NOW To Avoid Cyber-Attacks, Data Breach Lawsuits, Ransomware, Bank Fraud, Negative PR and Compliance Penalties"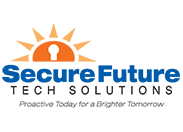 Webinar Details:
LIVE: September 8, 2016
Start Time: 2:00 – 3:00 p.m. EST
During This Webinar You'll Discover:
A number of serious and growing threats to your organization that can no longer be ignored or passed off as "That won't happen to me...
Why firewalls and antivirus software aren't enough anymore to protect your organization, and what you need to have in place to protect yourself from the storm of trouble brewing.
How mobile phones and cloud applications are seriously jeopardizing your organization's security and data protection – and what you need to do to protect yourself.
Why "We'll call you when we need you" IT support is truly NOT a safe, smart or cost-effective alternative anymore.
Who Should Attend?
C-Level executives and managers who are concerned about: lost or stolen devices, privacy of confidential information, employment litigation introduced when employees use personal devices to access company data and State and Federal laws that carry heavy fines for lost or stolen data. This is of particular importance for those organizations that handle ANY sensitive data such as credit card and financial information, medical records (or serve clients who have medical records) or who simply want to avoid having their bank account wiped out due to a cyber-attack.