Join us Wednesday, May 16, 2018 for a Breakfast-and-Learn that will Immediately Impact Your Business!
Sponsored by: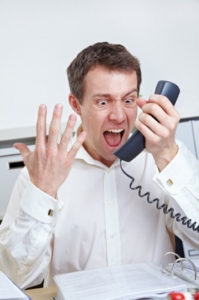 Are You Losing Business Because of Poor Phone Skills?
Don't Give Clients or Prospects a REASON to CALL Someone Else!
Did you know that the average LEAD costs over $250 to get the phone to ring?  The phones are the first point of contact with your company. This is typically where a first-impression of your business is formed.  This quick phone interaction can either MAKE-or-BREAK a sale.
I have 4 Questions for you:
Have clients told you, that every time they called your office, the person answering the phone never sounded like they knew who they were?
Do your employees speak too quickly, too softly or with a sharp tone when on the phone?
Do all of your employees answer the phone with a different greeting?
Do you believe that "The Phones" should only be answered by your Administrative Assistant or Receptionist?
About 4 years ago, a client of 10 years, left my tech business citing our poor phone skills and our inability to make him feel respected, as a factor in his decision to switch to another IT provider. Ouch! A 10-year business relationship ended in a "click" thanks to our inability to consistently answer the phone with a friendly "Hello."
Why Should You Care About Phone Skills?
Did you answer YES to any or ALL of the questions above?  POOR PHONE SKILLS COST YOU MONEY!
Perception is reality and poorly answered phones can easily turn a happy client into a frustrated one and a curious prospect into a dead lead.
Strained calls among team members, leads to isolation and lower team morale.  This decrease in morale, directly impacts how clients and prospects are viewed and ultimately spoken to.
You are investing time and resources into building your business. Listen to how you and your team answers the phone. Really listen. What do you hear? Is there a disinterested or annoyed tone in their voice? Can you even understand what he/she is saying? How does this make you feel?
In this Seminar We'll Cover:
How the Phones directly impact your Corporate Brand. Your corporate brand is not just your logo! We'll review how the phones establish a positive or negative impression with clients, prospects and vendors.
Can you really tell the difference between a call that costs you money and a winning call? Yes! We'll listen to and analyze recorded calls and discuss the differences of each.
Write an engaging phone script for your entire company or individual team to use. Clients love consistency and you love happy clients! A script is a crucial tool to keep your team on the same page.
Strategies for handling a "Hot Lead" that calls into your office. Don't give that prospect a reason to call someone else! Prepare your team ahead of time with this checklist!
Event Details:
Date: Wednesday, May 16, 2018
Time: 8:30 a.m. – 10:00 a.m.
8:30 – 9:00 a.m. – Breakfast and Networking
9:00 – 10:00 a.m. – Workshop
Location: Radisson Hotel Providence Airport
2081Post Road, Warwick, RI  02886
Cost: FREE
Register By Completing
The Form Below: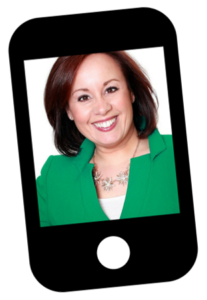 About Lisa Shorr and Shorr Success: Lisa has spent over two decades in the sales and marketing arena. She owns two businesses, Shorr Success and Secure Future Tech Solutions, and has delivered Professional Development and Corporate Branding workshops and seminars across the country. Her numerous articles on style, career development and IT, have been published in notable magazines and newspapers including PC World, Channel Pro Network, Providence Business News, GoLocalProv and Rhode Island Small Business Journal.
About Nextiva VOIP Phone Systems: Nextiva is the largest privately held Hosted Telecom Provider in the US based in Scottsdale AZ. We provide a robust solution supported by our trademarked Amazing Service. Come learn more about Nextiva and how we can help track your customers' experiences with your organization – giving you an edge in your marketplace!
Here's What Lisa's Clients Have to Say:
"Lisa's Phone Skills Workshop Gave Us a Rapid-Response Tool to Retain Clients & Keep the Interest of Prospects!"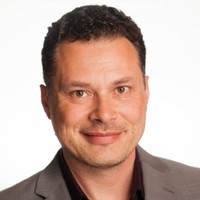 I really liked Lisa's Coaching method and approach to delivering her phone skills workshop to my organization.  She really listened to understand our pain points and tailored her workshop and entire conversation based on what she heard.  This collaborative approach is how I partner with my clients too.  Lisa provided us some simple blueprints, such as a phone script and vocal awareness, to implement, that provides a rapid return-on-investment.  Her workshop enables my team to capture the attention of prospects with a simple "Good morning" and mitigate my risk of losing clients due to inconsistent phone skills. I recommend Lisa to ALL businesses.  Her passion and expertise will motivate your team and your brand to grow!"
 - Rob Schenk
Co-Founder, Intivix
"Lisa's Virtual Phone Skills Workshop Re-Focused Our Attention to Our Brand"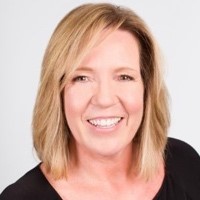 Lisa recently called in to our company meeting to do a Phone Skills workshop, but it was so much more than just that! She made all of us consider our company's brand, as well as personal brands, and focused our attention on how we want to be perceived by our clients. The phone skills portion was wonderful as well, since we often get distracted and don't focus on our clients' impressions when they call our office. Thank you so much for your expertise Lisa, it was an invaluable lesson, and re-focused all our attention on our brand as a whole.
- Sondra Lorino
Principal, Parrallel Edge, Inc.
"Lisa's Deep Understanding of Branding & IT Helped Elevate our Customer Experience"
Lisa has a deep understanding of branding, marketing and the importance of clear communication and how they impact a company's image. Her intimate knowledge from two decades' experience running an IT company, presents a unique offering for MSP owners who are interested in elevating customer service to their clients. Lisa's phone skills workshop initiated a crucial team discussion (one that we never held before) about how we would like to be perceived by our clients and prospects. I highly recommend any service and support company partner with Lisa.
- Eyal Bishri
Founder, SimplicIT Technologies