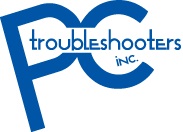 FOR IMMEDIATE RELEASE
Contact: Lisa Shorr, PC Troubleshooters, Inc.
Phone: 401-921-2607
Email: lshorr@pctrouble.com
PC Troubleshooters, Inc. Continues Growth Strategy with New Hire
Carlos Aldana hired as Senior Network Engineer
Warwick, RI – May 20, 2010 – PC Troubleshooters, Inc., an industry leader providing IT network solutions to the SMB market, is pleased to announce the addition of Carlos E. Aldana as a Senior Network Engineer.  Carlos brings a wide variety of technical expertise to help service our increasingly complex customer networks.
In an evolving IT environment it is crucial to maintain a workforce that is able to adapt to new technologies and share that knowledge effectively.  PC Troubleshooters, Inc. has implemented a growth strategy that encompasses hiring senior level IT Engineers as well as providing training to our existing team to ensure alignment with the current shifts in the IT field.
"The role an IT company like PC Troubleshooters plays is evolving from simple break-fix services to a much broader more integral role in day-to-day operations of our clients" said Eric M. Shorr, President of PC Troubleshooters.  "Hiring Carlos, with his strong technical background and managerial skills, will allow us to continue on our path offering innovative solutions to our clients effectively and efficiently."
Prior to PC Troubleshooters, Carlos worked as the Director of IT Services for TechCentric, Inc. where he led a team of IT Consultants focused on supporting the many industries in the SMB market.  Carlos holds a Bachelor's and Master's Degree in Computer Science from Polytechnic University in Brooklyn, NY.
###
About PC Troubleshooters, Inc.
Founded in 1992 on the campus of the University of Rhode Island, PC Troubleshooters has become an industry leader providing small-to-medium sized businesses IT support and consulting services, managed services, disaster recovery solutions and maintenance of computer networks, servers, workstations and applications. PC Troubleshooters, Inc.'s expertise has evolved to providing services in the cloud; from remote server and desktop support to monitoring and managing client's networks virtually. The business model has shifted from being reactive to proactive, as they focus on building solutions that prevent downtime for their clients.  PC Troubleshooters, Inc. has been featured on WJAR Channel 10 as a "Business Success Story" and in PC World highlighting our award-winning IT solutions.
For more information on PC Troubleshooters, Inc. please visit:  www.pctrouble.com.