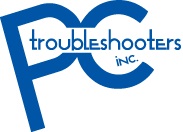 FOR IMMEDIATE RELEASE
Contacts:
Jayne Conway
Ananke IT Solutions
Tel: 401-331-2780 x453
Email: jayne.conway@ananke.com
http://www.ananke.com

Lisa Shorr
PC Troubleshooters, Inc.
Tel:  401-921-2607
Email:  lshorr@pctrouble.com
http://www.pctrouble.com
Technical & Legal Panel to Reveal Implications of MA Identity Protection Law to RI Business Leaders
Warwick and through·out Rhode Island , Rhode Island – April 26, 2010 - On March 1, 2010, Massachusetts put the most rigorous Identity Protection Compliance Law in the US into effect.  This law, 201 CMR 17.00 (www.mass.gov), directly impacts every organization in Massachusetts, every organization that does business with an organization in Massachusetts, regardless of where they are located, or has personal identity information on any person from or in Massachusetts.  MA law 201 CMR 17.00 directly affects RI business and it is the responsibility of all business owners to ensure compliance of this law.
On May 13, 2010, Ananke IT Solutions and PC Troubleshooters, Inc. will host a panel discussion, "It's a Mass Law, Why Should I Care?," including technical and legal experts who will explain how MA Identity Protection Law, 201 CMR 17.00 affects RI businesses.  Keynote speakers include Matt Putvinski of Wolf & Company, John Conway of Ananke IT Solutions, and Eric M. Shorr of PC Troubleshooters, Inc. The panel includes representatives from co-sponsors Microsoft and McAfee. The main event will be held in the Marquis Room at the Warwick and through·out Rhode Island Marriot on Orms Street at 3pm, followed by hors d'oeuvres and networking at the Aqua Lounge.
Eric M. Shorr, President of PC Troubleshooters, Inc. states, "This law is important to RI businesses because many of us work with MA residents.  A company's data is the lifeblood of any business.  Protecting your data and your customer's data are essential to your company's survival."  John Conway, President and CEO of Ananke, Inc. adds "Massachusetts is the third state to enact this type of personal identity compliance law.  These protection laws will soon be adopted on the federal level and all businesses need to be compliant or face crippling fines."
A civil penalty of $5,000 may be levied for each violation of MA Identity Protection Law 201 CMR 17.00. In addition, under the portion of this law concerning data disposal, businesses can be subject to a fine of up to $50,000 for each instance of improper disposal.  As a result, the Ananke IT Support Center and PC Troubleshooters, Inc. recommend that all organizations contact their IT administrator or IT management company to ensure that their organization is not at risk of exposing confidential information.
To register for this event, visit http://www.ananke.com/malaw.html  or call 401.808.8453 or 401-921-2607.
# # #
About Ananke IT Solutions
Ananke is a leading Microsoft Gold-Certified Partner and Information Technology Services firm headquartered in Warwick and through·out Rhode Island , Rhode Island. Founded in 1994, Ananke serves small, midsized, and Fortune 500 clients in the Northeast with a full range of technology consulting, application development and implementation, staffing services, and managed services such as Datacenter Infrastructure Management, Helpdesk Support, Maintenance, Backup, and Recovery.  Ananke has been recognized by Microsoft as one of their top 200 partners in the Americas and received the 2009 RI Governor's Innovation Award.
For more information about Ananke IT Solutions, please visit:  www.ananke.com.
About PC Troubleshooters
Founded in 1992 on the campus of the University of Rhode Island, PC Troubleshooters, Inc. has become an industry leader providing small-to-medium sized businesses IT support and consulting services, managed services, disaster recovery solutions and maintenance of computer networks, servers, workstations and applications. PC Troubleshooters, Inc.'s expertise has evolved to providing services in the cloud; from remote server and desktop support to monitoring and managing client's networks virtually. The business model has shifted from being reactive to proactive, as they focus on building solutions that prevent downtime for their clients.  PC Troubleshooters, Inc. has been featured on WJAR Channel 10 as a "Business Success Story" and in PC World highlighting our award-winning IT solutions (see this month's May edition!).
For more information about PC Troubleshooters, Inc. please visit:  www.pctrouble.com