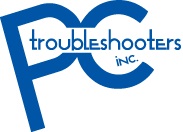 FOR IMMEDIATE RELEASE
Contact: Lisa Shorr, Director of Marketing
Phone: 401‐921‐260
Email: lshorr@pctrouble.com
PC Troubleshooters, Inc. Expands its Sales Force with a New Hire
Mo Jalette joins the Sales team as an expert Security Consultant
Warwick, RI, July 29, 2008 – PC Troubleshooters, Inc. is pleased to announce that Maurice (Mo) Jalette has joined the PC Troubleshooters, Inc. sales team as a Security Consultant. Having already achieved Axis Communication's "Silver Status" in IP Video Surveillance sales in just over 4 months, Mo Jalette will be overseeing the continued growth of PC Troubleshooters, Inc. IP Network Surveillance Program.
IP Surveillance, also known as Network Video, is a system that enables the user to monitor and record "live" video over an IP Network (LAN/WAN/Internet). Digital quality images can be viewed from anywhere at any time around the world with an internet connection.
"Mo brings extensive knowledge and understanding of security and surveillance programs to PC Troubleshooters, Inc." said Eric M. Shorr, President of PC Troubleshooters, Inc. "With over 30 years serving as a security and law enforcement professional, Mo is a perfect fit to provide the best security solution for the Rhode Island marketplace."
Mo started his stellar security and law enforcement career serving our country in the United States Army. He then worked his way up the ladder achieving the rank of Captain on the Woonsocket Police Department. After retiring, Mo served as Corporate Director of Security for the Biltmore Hotel in Warwick and through·out Rhode Island , RI. He also started his own Private Investigator business called MHJ Investigations.
Mo has a Law Enforcement degree from Bryant College as well as having attended extensive training programs and seminars including the DEA (Department of Environmental Affairs), ATF (Alcohol, Tobacco and Firearms), and FBI (Federal Bureau of Investigations). He holds Private Investigator licenses in both Rhode Island and Massachusetts.
###
About PC Troubleshooters, Inc.
For 16 years, PC Troubleshooters, Inc. has been an industry leader providing small‐to‐medium sized businesses IT support services and maintenance of computer networks, servers, workstations and applications. PC Troubleshooters, Inc. has recently enhanced its already comprehensive line of high quality security products by introducing a Digital Surveillance Program.
For more information on PC Troubleshooters, Inc. please visit: www.pctrouble.com.