Read What Our Clients Have to Say About Us!
Moving to Secure Future Tech's VoIP phone system has definitely eliminated our Legacy Phone System Issues

Moving to a VoIP phone system has definitely eliminated phone service outages and other issues we had with our previous phone system.  Eric and his team made the transition to the new phone system seamless.  Secure Future

Tech's team is extremely knowledgeable, professional, easy to work with and extremely responsive.
Jonathan Hoffer
SMS Financial, LLC
Phoenix, Arizona
Secure Future Tech's VoIP Phone System Enables Remote Work During These Challenging Times!

Our transition to a VoIP phone system has been seamless.  SFTS provides flexibility for our team so they can easily work from home.  Secure Future Tech has been responsive not only during the initial installation but, they are present to address any issues or to make adjustments according to our needs.

Secure Future  makes us feel like we are their only client.  They are solutions oriented and take a macro approach to our entire business.
Jim Shuster
Shuster Group, LLC.
Woonsocket, Rhode Island
"Secure Future Tech's Expert Team Seamlessly Moved All My Data to the Cloud"

When I moved my office a year ago I decided to go with Office 365 and move my data and files off of my aging server. Secure Future Tech Solutions and their expert team of technicians seamlessly set up my new office computers and moved all of my data files to Office 365.

They first worked with me to develop a plan to move my files in stages in order to minimize any "down time." Their attention to detail and focus on keeping my business running and my clients happy, surely sets this team of professionals apart from anyone else.

Don't waste time with anyone else, contact Secure Future Tech Solutions first.
Scott P. Tierney, Esq.
Providence, Rhode Island
"Secure Future Tech is: Responsive, Appreciative & Honest"

Our employees spend their entire day on the computer. When our systems are down, we lose productivity. When a problem arises, Secure Future Tech has a great response time. I love their remote sessions for immediate assistance, when needed. Moving to Office 365 has made Outlook much easier to set appointments and reminders, both internally and externally. Through this process and many others, Secure Future's staff has been knowledgeable and friendly. Eric stays on top of IT trends relevant for our business and gives his honest opinion when asked a question. I feel that they appreciate our business and are always striving to meet our expectations.
Pat Martin, Controller
Lumetta, Warwick, Rhode Island
"Email Outages are a Thing of the Past!"

Thanks to Office 365, we never have to worry about an on premise server again. Email outages are now a thing of the past! The team at Secure Future Tech Solutions always identifies technologies that are needed for our current situation at Dorcas, without making things more complicated. They have a dedicated team of ALL in-house Engineers (not third party companies) that get to know the needs of your environment.
Carlos Fortich
Dorcas International, Providence, Rhode Island
"Secure Future Tech Treats Our IT Issues as Important Because They Know They are Important to Me!"

Secure Future Tech treats our issues as important because they know they are important to me and my business. Their responsive approach proactively protects our system. They provide useful guidance and awareness ahead of potential problems and provide technical support regardless of the size of the issue.
Kimberly Lancaster, President & Founder
Caster Communications, Wakefield, Rhode Island
"I Can Count on Secure Future Tech to be Responsive"

Moving my old on premise server to Office 365 eliminated so many IT problems and security risks. I am now able to access files seamlessly. Office 365 turned out to be a huge benefit when I moved my office. The team at Secure Future Tech was very responsive during the entire process. I don't want or need to be a technology specialist. I just want things to run smoothly and count on Secure Future Tech for that.
Charles Blackman, Esq.
Providence, Rhode Island
"It's Time to Mobilize with Secure Future Tech Solutions!"

Our firm was in need of a solution that improved data access and backup while simultaneously improving client responsiveness. As always, Secure Future Tech immediately responded to our needs with a cost-effective solution, Office 365 and Dropbox. Now we are able to seamlessly access documents from any device or location on any device, with real-time back-up and security for our email and documents. The Secure Future Tech team is always quick to respond to our IT issues with solutions and alternatives that are catered to our unique needs. I highly recommend Secure Future Tech for all of your technology and security needs.
Richard Land, Esq.
Providence, Rhode Island
"I Can Talk to Ownership Directly – That Makes a Difference to Us"

he biggest benefit to our company and what I would tell someone who is on the fence, is that whenever we have an issue (and they do arise), I can talk to ownership directly. Eric is always willing to come into a meeting and take the time to review the issue and give us advice. That makes a difference to us.

Secure Future's customized service plan fits our small firm's needs. Since our firm does big firm work, we have to keep up on different technology trends, but we also have to be mindful of cost. Secure Future is always there for us when needed at a price our firm can afford.
W. Mark Russo, Esq.
Providence, Rhode Island
"Why Secure Future Tech? They Teach, They Fix, They Advise!"

I feel like Secure Future Tech Solutions is in my computer, or at least in my office, whenever I have a problem or just a question. They teach, they fix, they advise. We are not just a number in a long line with unknown results. We are always a top priority with a personal touch. I feel comfortable and trust Secure Future Tech Solutions. I know I am given the best service by the experts that are really taking care of me.
Diana E. Pearson, Esq.
East Greenwich, Rhode Island
"Secure Future Tech Solutions is the Most Efficient IT Company I Have Worked With!"

Dear Eric:

Please accept this testimonial on behalf of you and your staff at Secure Future Tech Solutions Inc.

I engaged your firm to assess, procure, and implement the necessary technology I would need for my accounting practice. You provided a detailed assessment including the type of laptop, software, cloud storage, document solution, and telephone system. The staff at Secure Future Tech Solutions implemented these systems in an efficient manner and have always made themselves available for follow-up questions.

I have worked with several IT companies and your company is the most efficient in its delivery of services. Furthermore the company has a deep bench of talented technicians.

I sincerely thank you and will highly recommend you to my clients.
Thomas W. Vignali, CPA
"Keep Your Business Running Smoothly & Efficiently with Secure Future Tech Solutions"

My favorite reason to partner with Secure Future Tech Solutions is their service. "I call, they come, period!" Their remote service drastically reduced our downtime. They efficiently implemented Office 365. The biggest benefit is our entire team, in different states, are able to communicate to each other seamlessly and share information. If you are on the fence about selecting an IT company, hop on over to the Secure Future Tech side! It's all in the level of service you expect from an IT company. If you have time to wait for your network to be fixed, fine. However, if you want to keep your company running smoothly and efficiently, then Secure Future Tech is for you!
Marc Streisand
Marc Allen Fine Clothiers, Providence, Rhode Island
"More than 20 Years Ago, Eric introduced My Firm to the World of IT!"

More than 20 years ago Eric Shorr and his company introduced me and my fledgling law practice to the world of IT. Over the years he and his firm have guided us through the maze of personal computers, networks, cyber security, the cloud, etc. He and his company have always been capable, responsive and helpful, and I heartily recommend Eric without reservation.
Richard H. Gregory
Counsellor at Law, Providence, RI
"Our Connectivity Challenges Are Minimized Thanks to Secure Future Tech Solutions"

Eric Shorr has worked for Block Island Health Services for a number of years. We are the only health care provider on an island 13 miles off the coast of Rhode Island. The isolation and poor internet connectivity have complicated our IT needs, and much must be done remotely. He and his staff have learned our challenges and helped us minimize the problems we encounter. We have found him and the company reliable and responsive to our needs and requests. We are a small nonprofit, but Secure Future Tech has been there for us when we needed them.
Barbara Baldwin, Executive Director
Block Island Health Services, Block Island, RI
 "Eric Exemplifies True Professionalism – I will Continue to Refer Business to Eric Without Hesitation!"

I've known Eric and his company for a few years now, and we have mutual clients we've worked with together. Eric exemplifies what a true professional is - he cares deeply for his clients, and always has their best interests in mind. He goes out of his way to research various ways to help provide value to his customers, and has proved to be an important contact for me.

Eric's customers always speak very highly of him, and companies I've introduced him to have been thrilled with the work he's performed for them. I will continue to refer Eric without hesitation.
Russell Benoit, MBA, Director of Sales and Marketing
MegaNet Communications
"Secure Future Tech Solutions Provides Quality Services & Quality Technicians with Immediate Response!"

Eric is a very competent and able administrator who is extremely knowledgeable in his field and always ahead of the field in new ideas and techniques to better help clients. Any question or suggestion is always followed up immediately. He heads a well organized and well functioning organization that always provides quality and excellent services. He provides quality technicians.
Br. Brendan Gerrity, President Emeritus
Ocean Tides School
"Secure Future Tech Listens to our Needs and Provides a Solution"

Our switch to Office 365 enables us the flexibility to use devices throughout the building and access information, even when we are not near a computer.  I love how quickly Secure Future tech responds to our issues.  If I have an immediate concern, someone on the team is there to help.  Partnering with Secure Future has been a great experience – they listen and then provide expert, tailored solutions to meet our unique needs.
Kathy Barclay
Carpenter-Jenks Funeral Home & Crematory, West Warwick, RI
"Secure Future Tech Makes Us Feel Like a Priority"

The knowledge and response time of the Secure Future Tech staff is the single biggest benefit to Narragansett Brewery.  They always make us feel like a priority to them and every issue we have is urgent. Eric continuously makes significant recommendations on ways to improve our IT with true professionalism and knowledge.
Justin Loya
Narragansett Brewing Company, Providence, RI
"Secure Future Excels at Responsiveness and Flexibility!"

Since Secure Future Tech Solutions switched us to Office 365, we have a much cleaner environment across multiple cloud programs we use in the office. Secure Future excels at responsiveness and flexibility.  If they did not know an existing platform, they quickly mastered it.  Secure Future Tech offers us the comfort of knowing that our company has a dedicated partner to plan and implement the strongest and safest environment for our entire business.  We will grow with their expert technology solutions and can rely on quick resolutions when issues arise.
Nancy Correia
Packaging Consultants, Inc., Providence, RI
"Secure Future Tech is the only IT vendor I've ever had"

Secure Future offers tremendous network support and excellent response time. Secure Future's level of expertise in security and overall IT issues is spot on in today's ever changing IT landscape.

Our new wireless system seamlessly works between all three of our buildings, inside and out. This allows our service department more efficiencies. Guest Wi-Fi access is a great convenience for our customers. Thanks Secure Future!
Jim Hagan
Bald Hill Dodge, Warwick, RI
"Secure Future Tech has significantly improved the performance on our network"

The Techs that I have worked with from Secure Future are polite, courteous, and very knowledgeable.  Working with Kevin has been great.

Since we upgraded our switches the speed and stability of our network has improved significantly, especially in our Art department.
Linda Audette, Controller
Metal Dynamics, Providence, RI
"My Security Personnel Can Now Monitor Multiple Sites From Just ONE Location!"

Secure Future Tech Solutions' Video Surveillance solution is that perfect extra "set of eyes" my Security Personnel need to monitor multiple sites, from just ONE location! We now have the ability to download any suspicious activity from any of my properties right from our Facility Department office.  Unlike other Security Firms we have dealt with, Secure Future Tech takes the time to understand our unique needs and communicates with us throughout the entire implementation process and for any maintenance needed too.  You may initially look to hire the "cheaper" company and product, but it would be just that, cheap.  When it comes to security in this day-in-age, the one thing you don't want to be is cheap.  Secure Future Tech strives to provide high value service and quality products, so your security department does not miss a beat.
Tracy Weick, CPMC®
Senior Facilities Manager
Property Advisory Group
"Secure Future Tech Saves Our Clients Time and Money"

We were looking for a surveillance solution to remotely observe our landfill site project.  Secure Future Tech gave us the ability to schedule our in-person site inspections at the most appropriate times.  Continuous remote observation will significantly reduce the number of onsite inspections. This will give my clients cost savings along with peace of mind as the project progresses because they can now view the site from anywhere at any time.

Secure Future's experienced technical staff evaluated multiple options for my site.  Their expertise, professionalism and responsiveness has set them apart from other firms.

Go with Secure Future Tech Solutions.  They are knowledgeable, and honest and their customer service cannot be out-performed.   All of the employees at Secure Future are extremely helpful and they go out of their way to make sure customers are happy with the performance of the system they purchased.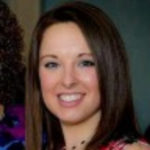 Nichole Murawski
E.I.T. Civil Engineer
GZA
"Go With Secure Future Tech, They Treat You Like the Most Important Client They Have!"

One of our biggest challenges is having Security Personnel monitor EVERY nook and cranny of our many properties.  We just do not have the budget for that!  Secure Future Tech Solutions' Network Video Surveillance solutions has drastically decreased this issue.  Now our Security Personnel are able to monitor areas including Community Rooms and Fitness Centers "remotely" with our cameras.  I can also replay or download malicious behavior footage to provide to Insurance Companies or Law Enforcement.  Secure Future Tech's has excellent customer service and rapid response whenever we have questions or need assistance.  Go with Secure Future Tech Solutions!  They treat you like you are the most important customer they have!
Margaret Malloy, CPO, ARM
Property Manager
Oxbow Farms Apartments
"Secure Future Tech Responds To Our It Problems Immediately"

We were constantly bogged down with email troubles and high IT bills to fix them.  SFT switched our email to Office 365. This was a game changer for us.   Search mode is working again and we can now easily locate old emails.  Office 365 is efficient and cost effective.  I will never go back having our own email server again.

The team at SFT is extremely professional, knowledgeable, reliable and responds to our IT problems immediately. The changeover to Office 365 had us concerned and it was all so seamless.  Thank you.

If you are on the fence about choosing an IT firm, call me!  I've been in business for 30 years and watched the development of the computer world and its effects on our business.  We've had very good IT people and very bad IT people and SFT shines in every respect.
Tracy M. Collins
Attorney-at-Law
Connecticut
"Secure Future Tech Has A Knowledgeable Team Of Professionals That Are Always Available To Provide Solutions"

Secure Future Tech deployed Microsoft Office 365 and Azure to enable our team easy access to work files from any device or location. SFT acts as an extension of our team by always being available to provide solutions with little or NO down time.

SFT has a knowledgeable team of Sales, Support and Service professionals that offers personal, clear, direct IT Support service with efficiency, all at a great price.
Denise Boulet
Hayes & Sherry, Providence, Rhode Island
"Secure Future Tech Resolved Our Email Issue Quickly When Our Previous IT Company Could Not"

For months, we suffered from an unreliable email system. Our previous IT firm was unable to resolve the issue after months of trying. The team at Secure Future Tech resolved our email issue within days of partnering with us. They provide first-class customer service and their employees are exceedingly knowledgeable about the latest advances in network security and cybersecurity solutions. Secure Future Tech's prices are competitive and reasonable.

Best of all, I have peace-of-mind knowing my firm is with Secure Future Tech Solutions.
Ryan C. Hurley
Esq.
Rhode Island
"Secure Future Tech Provides the Personal Touch We've Been Looking For!"

After lots of hiccups with our legacy email system, we finally made the switch to Office 365. Our experience using email is so much smoother. We can now access our email from any device, anywhere and it all stays in-sync! Secure Future Tech has been more responsive to our needs than other IT providers in the past. They are always available to answer our questions and to address any issues.

They provide the PERSONAL TOUCH we've been looking for!
Matthew D. Kelly
Esq.
Rhode Island
"We've Gambled on Other IT Companies and Lost Twice, Secure Future Tech Came to Our Rescue!"

SFTS cares about our business as much as we do. Their Support Engineers are talented, experienced and caring people who have made us feel like a priority. They do what they say they are going to do, quickly, expertly, and with a sincere smile.

We are all so glad that we went with Secure Future Tech! We wanted a zero-risk option, and that's what SFTS turned out to be, genuinely as good as they say they are. Thank You Secure Future Tech!
Dorothea R. C. Lindquist
Cervenka, Green, Ducharme, Antonelli LLC.