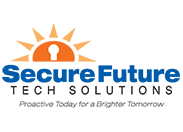 Eric's quote was mentioned among the best and brightest in the Rhode Island IT landscape on the Technology Trends for 2015 page.
Next, turn to page 34 for Eric's article, Windows 10 is Coming! Check out the highlights of the this new Operating System. Click here.
Do you have a great headshot on LinkedIn? Turn to page 46 for Lisa's "Let's Not Use a Selfie on LinkedIn!" You may need to rethink your current headshot! Click here.