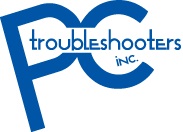 FOR IMMEDIATE RELEASE
New England I.T. Companies Join Forces in Recession
Five-company collaboration to leverage industry talent, grow opportunity, host business continuity event.
Warwick, RI - Oct. 28, 2009 - Five New England IT integrators , including Atrion Networking Corporatoin, PC Troubleshooters, Inc., Code Red Business Continuity Services, LLC, EchoStor Technologies and Integrated Security, Inc. (ISI), today announced they have formed a consortium partnership.  The consortium will leverage cross-industry talent and technologies to grow profitable opportunities and provide its clients with more comprehensive IT solution offerings.
The group also plans to host regular technology education forums, the first of which will be the Business Continuity and Growth Forum on Nov. 19th from 11:00 a.m. to 6:00 p.m. at Gillette Stadium in Foxboro.  Featuring a tradeshow session, strategic planning presentation, roundtable discussions and breakout workshops, the forum will offer C-Level executives insight into the future of technology, particularly in the areas of business continuity and growth, security and compliance and emerging technologies.
"PC Troubleshooters has always been active across the industry community, but now in the midst of recession, collaboration is critical," said Eric M. Shorr, President, of PC Troubleshooters.  "Often small and mid-size businesses  do not have the resources or bandwidth of a large corporation, but working together in the Consortium, we are able to provide our clents with a diverse array of solutions and at competitive prices.  We are proud to be working wtih some of New England's finest IT service and solutions providers."
"The Business Continuity and Growth Forum is a valuable example of the collaboration our companies embody," said Paul Cronin, Senior Vice President of Atrion.  "The event will be an educational forum for IT executives to learn how advancements  in technology have more than ever before provided  the opportunity to simultaneously safeguard business, increase productivity and reduce cost.  Attendees will also learn how to capitalize on these important advancements  and begin planning for future success."
"In today's fast-paced world of technology, companies are often taking on significant risk for both themselves and their clients by diversifyting outside of their core competency," said Michael Ehrlich, President and CEO of Integrated Security, Inc.  "At Integrated Security, we can strategically offer more comploete services through this Consortium, leveraging the expertise of our partners while remaining focused on being New England's premier security integration firm."
For more information about the Consortium or the Business Continuity and Growth Forum, contact Steve Giarrusso, Business Development Associate, Atrion Networking Corporation, sgiarrusso@atrion.net or Lisa Shorr, Vice President of Marketing, PC Troubleshooters, Inc., lshorr@pctrouble.com.
About:
Atrion Networking Corporation - http://www.atrion.net
PC Troubleshooters, Inc. - http://www.pctrouble.com
Integrated Security, Inc. (ISI) - http://www.isi-security.com
Code Red Business Continuity Solutions, LLC - http://www.coderedbcs.com
EchoStor Technologies - http://www.echostor.com
Contact:
Steve Giarrusso
Business Development Associate
Atrion Networking Corporation
401.825.4346
sgiarrusso@atrion.net
Lisa Shorr
Vice President of Marketing
PC Troubleshooters, Inc.
401.921.2607
lshorr@pctrouble.com